Valve verschenkt während der The Game Awards kostenlose Steam-Decks
Valve verschenkt jede Minute der Game Awards-Show im Dezember Steam-Decks.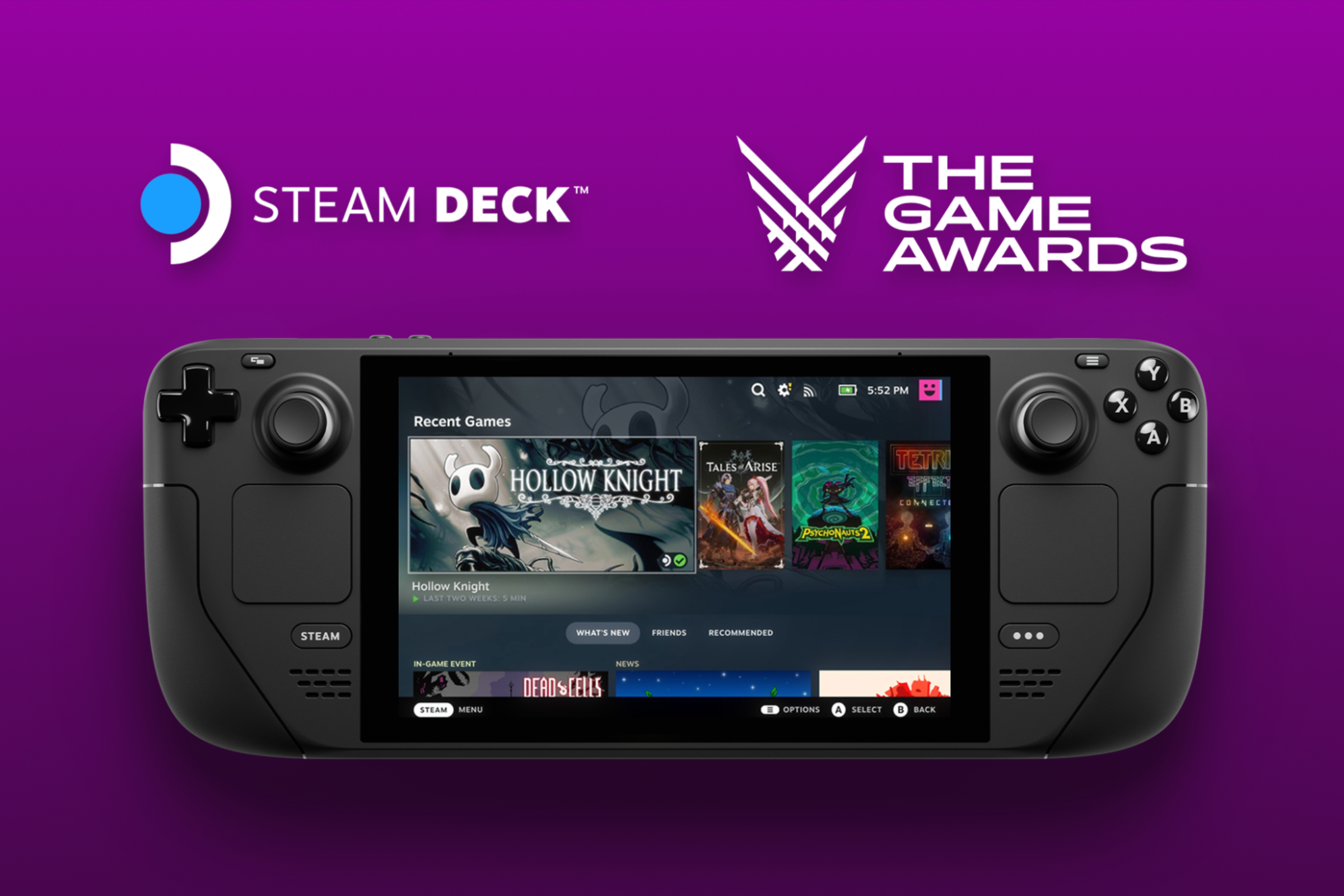 Wenn Sie schon immer eine Steam Deck-Konsole in die Hände bekommen wollten, aber die Kosten etwas zu hoch waren, verschenkt Valve jede Minute während der bevorstehenden "The Game Awards" -Show, die in stattfinden soll Dezember. Die Show wird auf der Steam-Website gestreamt, und während der Veranstaltung wird es auch andere aktive Werbeaktionen geben.
Wenn Sie noch nie von The Game Awards gehört haben, ist dies eine besondere Nacht, die die Gaming-Community und Spieleentwickler mit Auszeichnungen, exklusiven Vorschauen, Trailern und mehr feiert. Was das Werbegeschenk angeht, sollten Sie zunächst auf die Website in der Quelle gehen und sich registrieren. Um sich zu registrieren, benötigen Sie ein Steam-Konto und eines, das im vergangenen Jahr vom 14. November 2021 bis zum 14. November 2022 einen Kauf getätigt hat.
Darüber hinaus müssen Sie sich in den Vereinigten Staaten, Kanada, Großbritannien oder Europa befinden und über ein Konto mit gutem Ruf verfügen, es kann sich nicht um ein eingeschränktes Konto handeln. Wenn The Game Awards mit dem Streamen auf Steam beginnt, wird jede Minute eine Person, die den Stream anschaut, zufällig ausgewählt. Wenn Sie ausgewählt werden, gewinnen Sie ein brandneues Steam-Deck mit 512 GB. Wenn man bedenkt, dass die letztjährige Preisverleihung über drei Stunden gedauert hat, wird es viele Gewinnchancen geben.
Wenn Sie sich nicht die Mühe machen möchten, sich The Game Awards anzusehen und zu versuchen, sich kostenlos eine zu schnappen, können Sie natürlich jederzeit eine Einheit kaufen, da Sie keine Reservierung mehr benötigen. Das Steam Deck beginnt bei 399 US-Dollar und kann für das höchste Modell bis zu 649 US-Dollar kosten. Für diejenigen in Hongkong, Japan, Südkorea und Taiwan nimmt Valve derzeit Vorbestellungen entgegen, wobei die Auslieferung der Handheld-Konsole am 17. Dezember beginnen soll.
Quelle: Steam-Shop