Spieler bauen in Minecraft ein 1:1-Modell der gesamten Erde!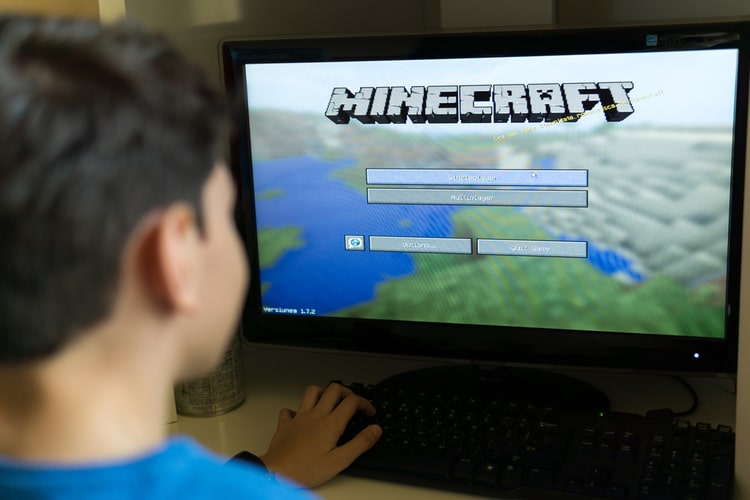 Das beliebte Welterstellungsspiel Minecraft war ein Spielplatz für Umweltkünstler und -schöpfer, um komplizierte Strukturen und sogar große Städte zu bauen. Wir haben gesehen, wie professionelle Minecraft-Baumeister ganze Städte mit verschiedenen Strukturen im Spiel erstellt haben. Jetzt hat ein Enthusiast die Verantwortung übernommen, ein 1:1-Modell unseres gesamten Planeten in Minecraft zu bauen.
Die Projekt heißt "Build the Earth" und wurde von PippenFTS gestartet. Der Schöpfer arbeitet seit letztem Jahr an dem Projekt und baut 1:1-Modelle von bedeutenden Naturkreationen wie dem Mount Everest, dem Grand Canyon und anderen solchen Orten in der Minecraft-Welt, um schließlich ein 1:1-Modell des gesamten zu bauen Erde im Spiel.
Was die Technik angeht, verwendet der Minecraft-Künstler benutzerdefinierte Mod-Packs für Minecraft, nämlich den Cubic Chunks-Mod und den Terra 1-to-1-Mod, um die 1:1-Modelle zu bauen. Diese Mods ermöglichen es dem Schöpfer, die vertikale Höhenbegrenzung von 250 Metern in Minecraft zu durchbrechen, indem er die Form der Bausteine ​​im Spiel virtuell in 16 x 16 x 16 Würfel ändert. Dies ermöglicht eine unendliche Bautiefe in beiden vertikalen Richtungen (nach oben und unten).
Mit Hilfe dieser Mods hat PippenFTS Modelle verschiedener Strukturen gebaut, um das letztendliche 1:1-Modell der Erde in Minecraft zu füllen. Darüber hinaus ist das Projekt ein Gemeinschaftsprojekt und sogar Sie können dazu beitragen, indem Sie Ihre Kreationen über die offizielle Website des Projekts einreichen.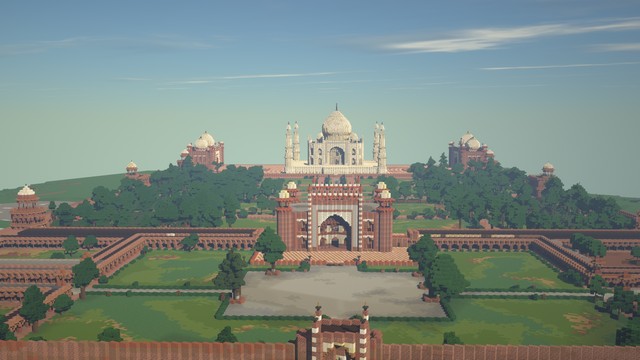 Tatsächlich haben viele Minecraft-Baumeister Modelle von realen Gebäuden und Strukturen erstellt, um zum Projekt beizutragen. Kürzlich baute ein Schöpfer namens DanielTNC ein 1:1-Modell des indischen Taj Mahal, während ein anderer Mitarbeiter den täglichen Hauptsitz von Apple in Hongkong baute.
Sie können den offiziellen YouTube-Kanal von PippenFTS besuchen, um die 1:1-Modelle verschiedener Gebäude, Strukturen, Städte und sogar Kontinente in Minecraft zu sehen. Um mehr über das Projekt "Build the Earth" zu erfahren, können Sie sich das unten angehängte Einführungsvideo ansehen.