Duplex on the Web ist der neueste Dienst, der auf dem Google-Friedhof landet
Google wird den Dienst und alle damit verbundenen Automatisierungsfunktionen diesen Monat abschalten.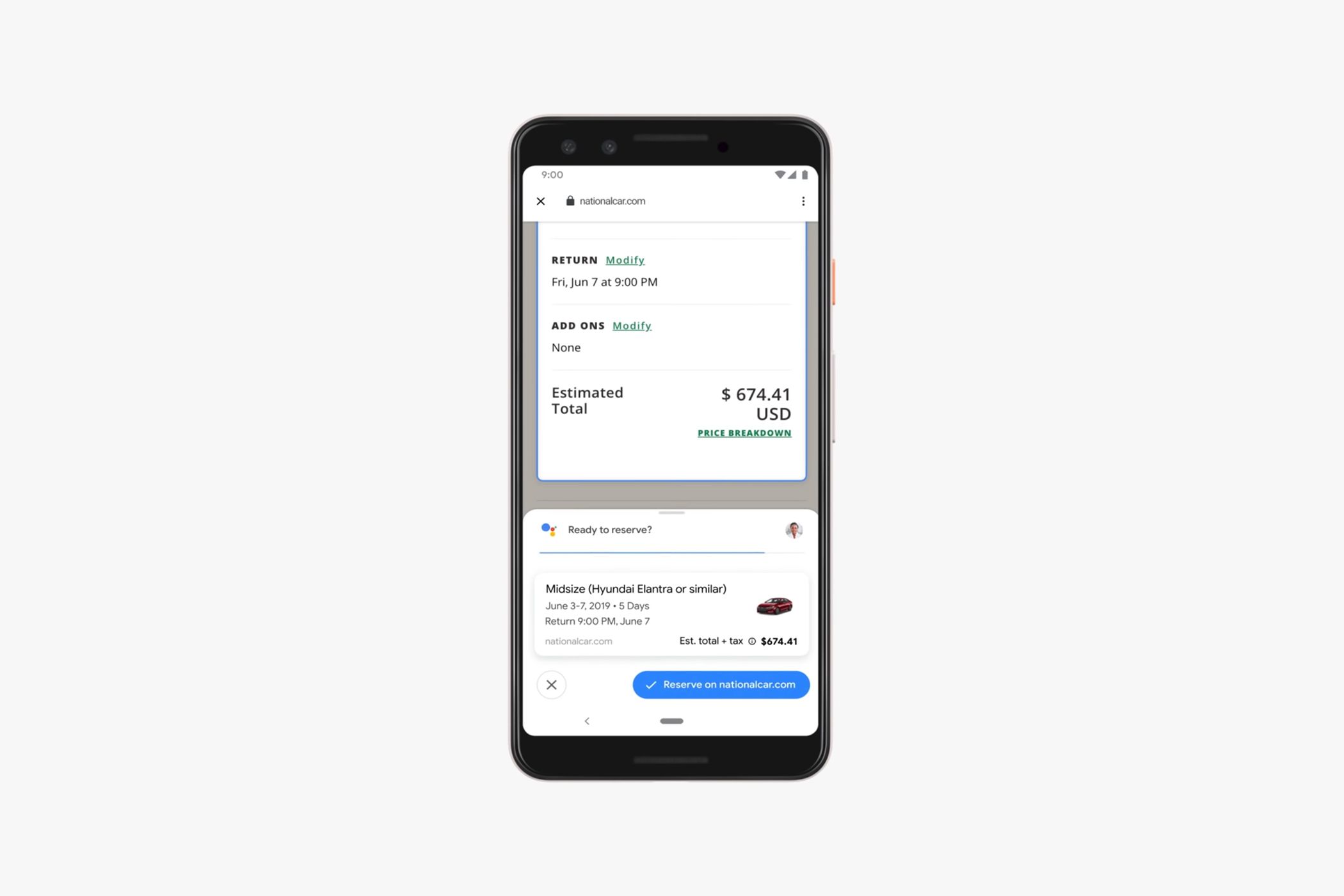 Google hat 2019 ein Weberlebnis für seinen Duplex-Dienst eingeführt, um Benutzern bei der lästigen Aufgabe zu helfen, ihre Informationen auf Websites auszufüllen. Der Service zielte darauf ab, Prozesse wie die Buchung einer Kinokarte oder die Reservierung eines Autos durch das automatische Ausfüllen von Formularen auf Websites zu vereinfachen. Google erweiterte den Dienst später, um Benutzern dabei zu helfen, Passwörter zu ändern, die bei einer Datenpanne aufgedeckt wurden, und den Checkout-Prozess auf E-Commerce-Websites oder den Flug-Check-in-Prozess auf Airline-Portalen zu vereinfachen. Allerdings hat Google jetzt bestätigt, dass es den Dienst herunterfährt.
Ein neuer Hinweis zu Googles Duplex auf der Web-Supportseite (via TechCrunch) besagt, dass der Dienst "ist veraltet und wird ab Dezember 2022 nicht mehr unterstützt. Alle von Duplex on the Web aktivierten Automatisierungsfunktionen werden nach diesem Datum nicht mehr unterstützt." Google plant jedoch nicht, andere Duplex-Erfahrungen einzustellen. Im Gegenteil, das Unternehmen plant, Ressourcen von Duplex on the Web auf andere KI-Fortschritte für die Duplex-Sprachtechnologie umzuleiten.
In einer Erklärung zu TechCrunchsagte ein Google-Sprecher, "Während wir das Duplex-Erlebnis weiter verbessern, reagieren wir auf das Feedback, das wir von Benutzern und Entwicklern darüber erhalten haben, wie wir es noch besser machen können. Bis Ende dieses Jahres werden wir Duplex im Web ablehnen und Konzentrieren Sie sich voll und ganz darauf, KI-Fortschritte an der Duplex-Sprachtechnologie vorzunehmen, die den Menschen jeden Tag am meisten hilft."
Obwohl der Sprecher keine weiteren Details preisgab, könnte die Entscheidung von Google, Duplex on the Web zu töten, mit der angeblichen Abkehr des Unternehmens von der Entwicklung von Google Assistant für Nicht-Google-Geräte zusammenhängen. Laut einem aktuellen Bericht von Die Informationplant das Unternehmen "Weniger in die Entwicklung der sprachgestützten Suche von Google Assistant für Autos und Geräte investieren, die nicht von Google hergestellt wurden, einschließlich Fernseher, Kopfhörer, Smart-Home-Lautsprecher, Smart Glasses und Smartwatches, die die Wear OS-Software von Google verwenden." Stattdessen plant das Unternehmen Berichten zufolge, Ressourcen auf seine Erstanbieter-Hardwareabteilungen umzuleiten.
---
Quelle: Duplex auf der Web-Support-Seite
Über: TechCrunch