Ambrane Wise Glaze mit dem "hellsten" Display in Indien eingeführt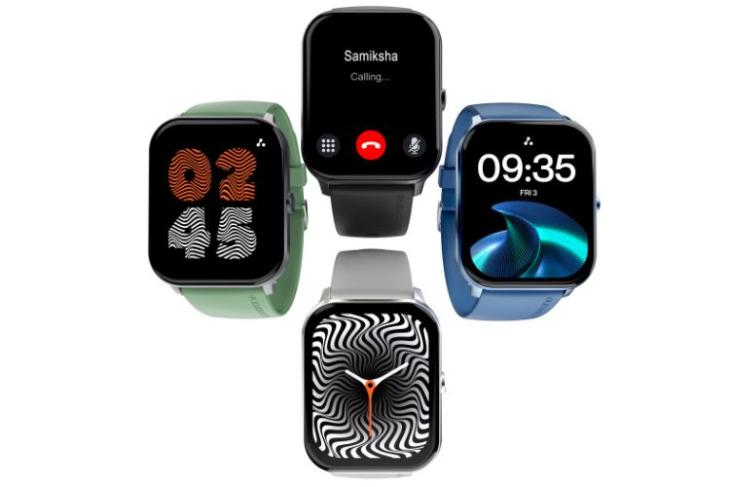 Ambrane hat in Indien eine neue Smartwatch namens Wise Glaze auf den Markt gebracht. Die Uhr wird als die hellste angepriesen und verfügt über ein AMOLED-Display, Bluetooth-Anrufe und mehr zu einem günstigen Preis. Schauen Sie sich die Details unten an.
Ambrane Wise Glaze: Spezifikationen und Eigenschaften
The Wise Glaze ist ein weiterer in der Wise-Serie von Ambrane. Es hat ein 1,78-Zoll-AMOLED-Display mit 1000 Nits Helligkeit (ein Novum im Preissegment), eine Bildwiederholfrequenz von 60 Hz und die Always-on-Display (AOD)-Funktionalität. Es hat eine Bildschirmauflösung von 368×448 Pixel.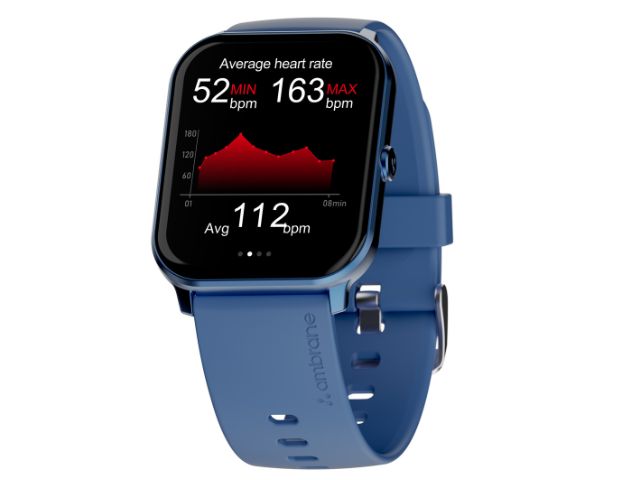 Mit einem eingebauten Lautsprecher, einem Mikrofon und der UniPair-Technologie sollen Bluetooth-Anrufe weniger Strom verbrauchen und reibungslos und schnell sein. Es gibt auch Unterstützung für Google Assistant und Siri Sprachbefehle auszusenden. Es unterstützt die Bluetooth-Version 5.0.
Die Suite mit Gesundheitsfunktionen umfasst einen 24×7-Herzfrequenzsensor, einen SpO2-Sensor, einen Perioden-Tracker und einen Schlaf-Tracker. Die Ambrane Wise Glaze sendet auch Erinnerungen an das Trinken von Wasser und sitzende Tätigkeiten aus und unterstützt gleichzeitig das Atemtraining. Die Uhr erhält außerdem über 100 Sportmodi, um körperliche Aktivitäten zu verfolgen.
Die Uhr wird von einem 280-mAh-Akku unterstützt, der bis zu 7 Tage halten kann. Zu den weiteren Funktionen gehören intelligente Benachrichtigungen, integrierte Spiele, Musik-/Kamerasteuerung, Taschenlampe, ein Wecker, ein Taschenrechner, eine Stoppuhr, ein Timer und mehr. The Wise Glaze hat eine IP68-Einstufung und unterstützt zweisprachige Sprachen (sowohl Hindi als auch Englisch).
Preis und Verfügbarkeit
Das Ambrane Wise Glaze wird mit einem Preis von Rs 1.999 geliefert, um unter anderem Konkurrenten wie das Pebble Frost und das Noise Icon 2 zu nehmen. Es wird in Kürze über die Website des Unternehmens und Flipkart erhältlich sein.
Die Uhr ist in den Farben Schwarz, Grau, Grün und Blau erhältlich.
Kaufen Sie Ambrane Wise Glaze über Flipkart (Rs 1.999)